Win Win Win Model (English Version)
19 Aug 2022 - 21 Aug 2022
Nicholas Aw (Executive Director Of OE Academy)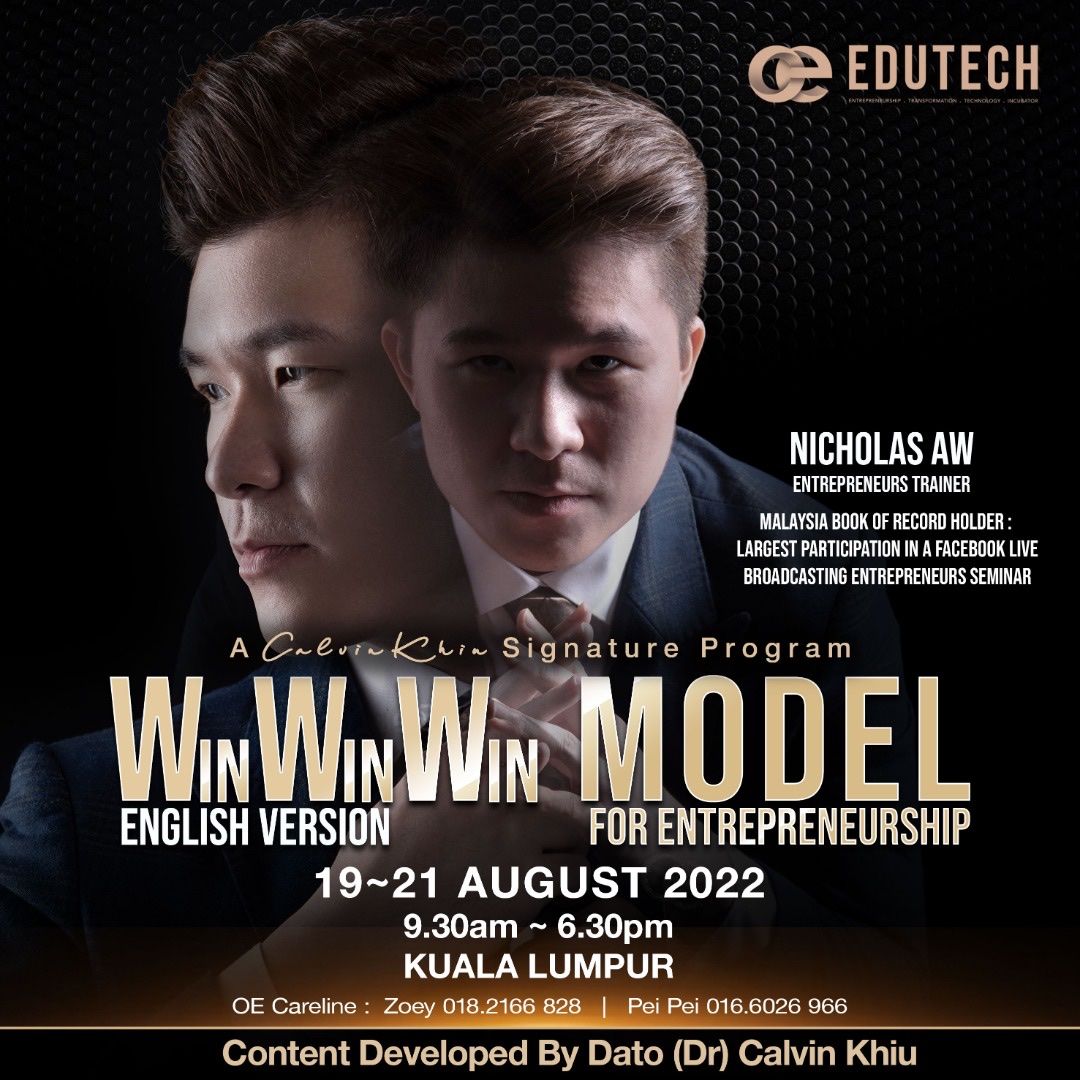 Lacking customers?
Lacking a team?
Lacking some funds?
The Win Win Win Model is just right for you~!
Wondering why your team members are bringing a shell of themselves to work each day?
Wondering why it is getting harder to do business?
At times like these, you'd have to ask yourself: If you're lacking luck,
or just lacking a model?
Wondering why you can't bring out your best in front of customers?
Wondering why you aren't motivated to face your team members?
In this Age of the Internet, the reason behind these circumstances might just lie in the fact that…

You lack a Win Win Win Model!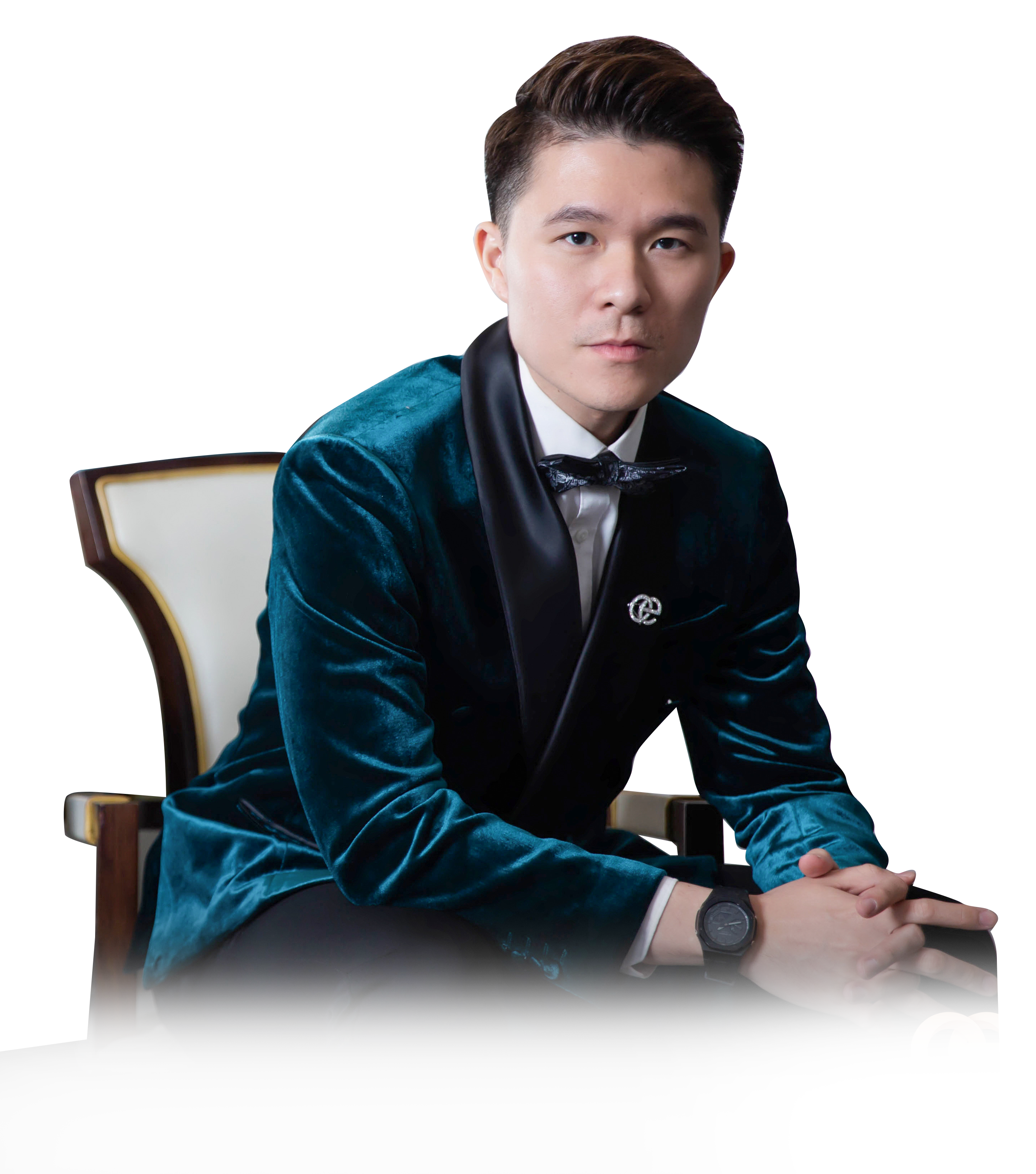 Nicholas Aw
Entrepreneurs Trainer
Malaysia Book Of Record Holder
Largest Participation In A Facebook Live
Broadcasting Entrepreneurs Seminar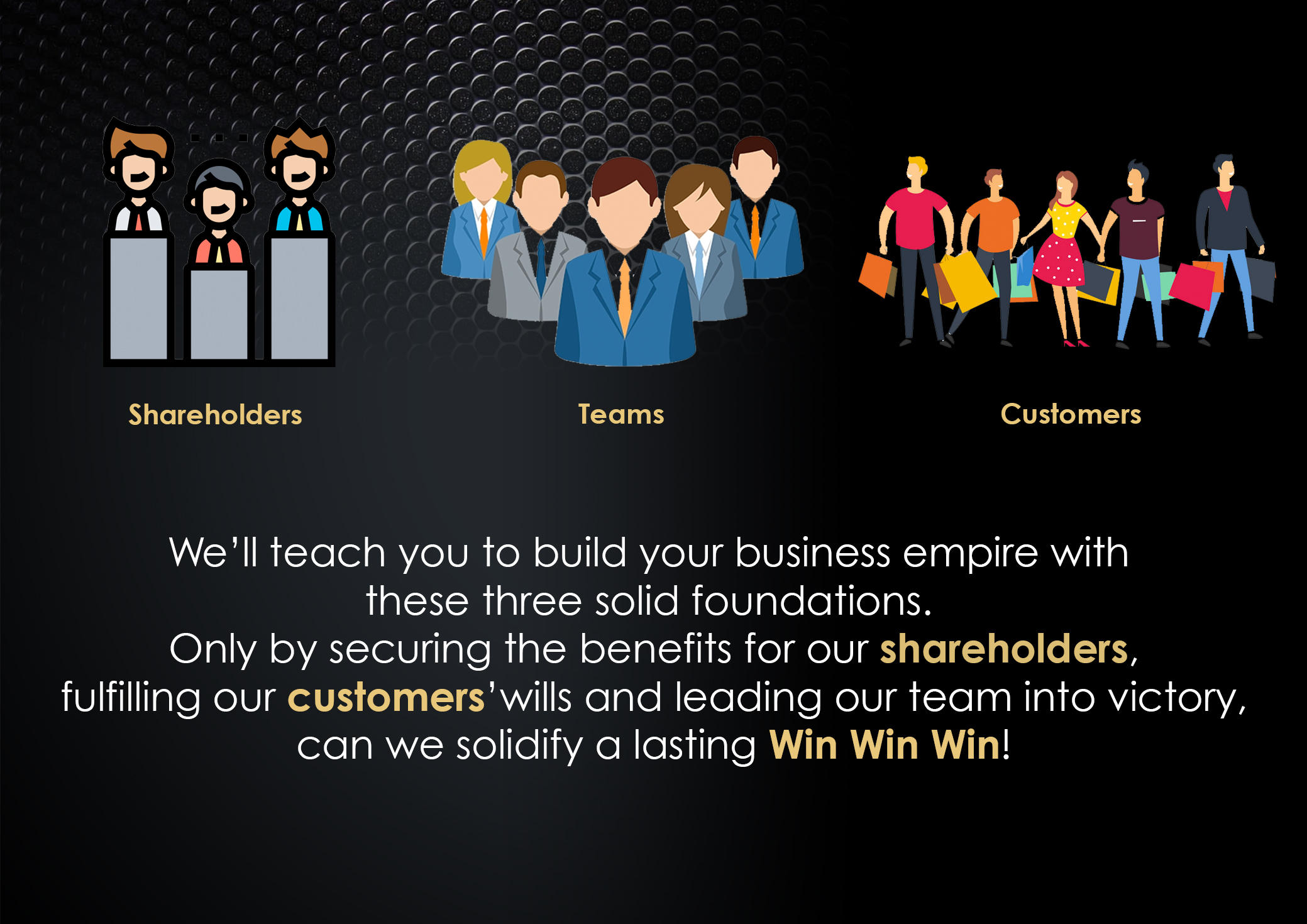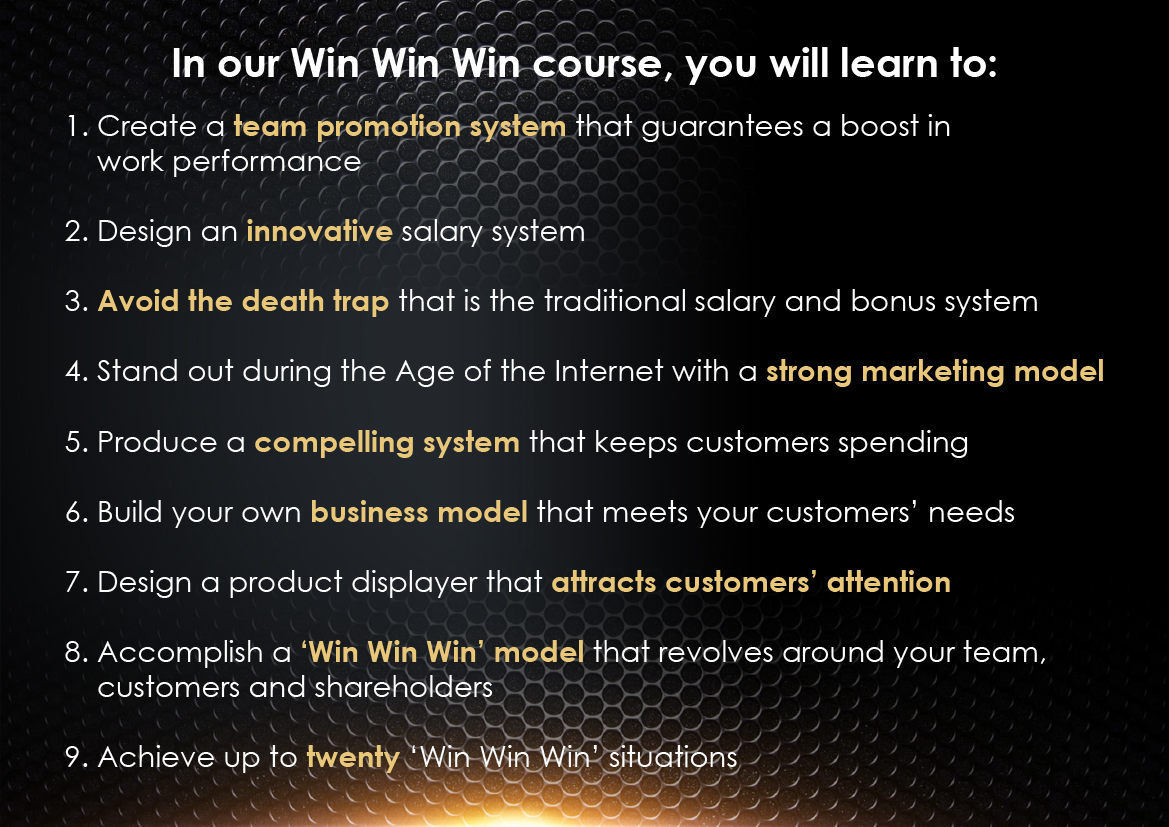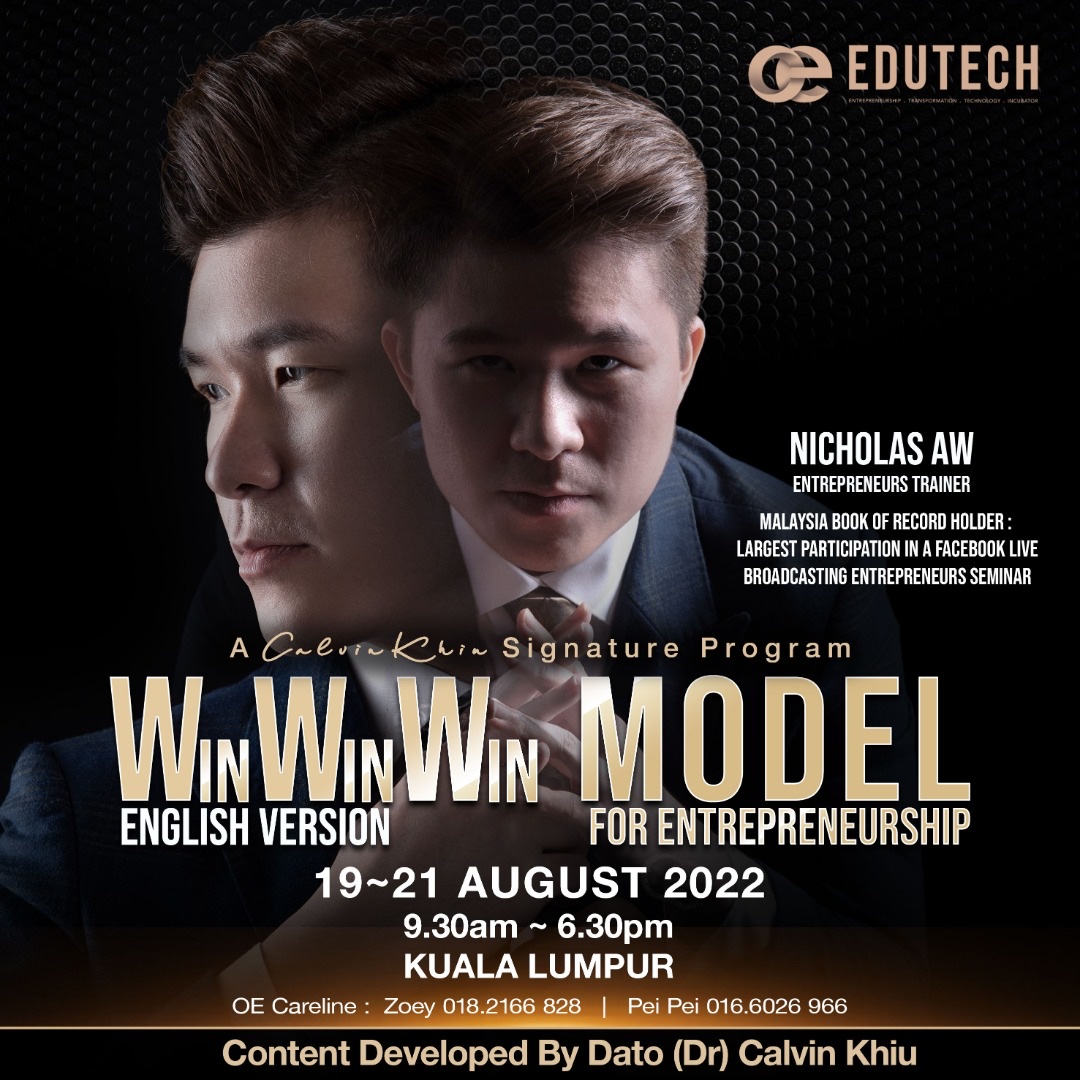 Three-Day Course!
Just only
RM3980
Sign up now!
Now only RM3980, you can attend our three-day course! Sign up now!
能够杰出,何必平凡.
OE 杰青商学院董事长
- DATO' (DR) CALVIN KHIU

能够杰出,何必平凡."
OE 杰青商学院董事长 - DATO' (DR) CALVIN KHIU
X
X